Your Oregon Health Plan & Benefits
Contact OHP if you need help when applying. Click the below link to find a local assistor in you area.
OHP Contact Information:
Telephone (toll-free): 1-800-699-9075 (TTY 711)
Email: oregonhealthplan.changes@state.or.us (the e-mail address is for changes only)
Members can contact OHP for help:
Changing your address, phone number, family status, CCO or other information
Replacing a lost OHP Card
Checking the status of your application
Seeing if you or your children are still covered by OHP
Changing plans
Advanced Health Benefits
Behavioral Health
Transportation

To read more about transitioning to Advanced Health,
click here to read our  Transition of Care Policy.
Advanced Health Member Handbook, Member ID Card and Member Rights and Responsibilities
You can also here an audio version of our Members Rights and Responsibilities here.
Services That May Require Pre-Authorization
Many services need authorization. You can look at the provider directory on our website to see which providers are in our network.
*Please look at the table below to see if the service you need requires a pre-authorization.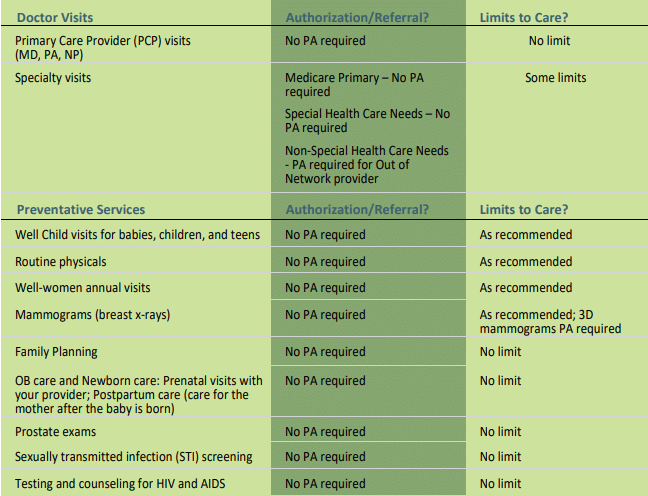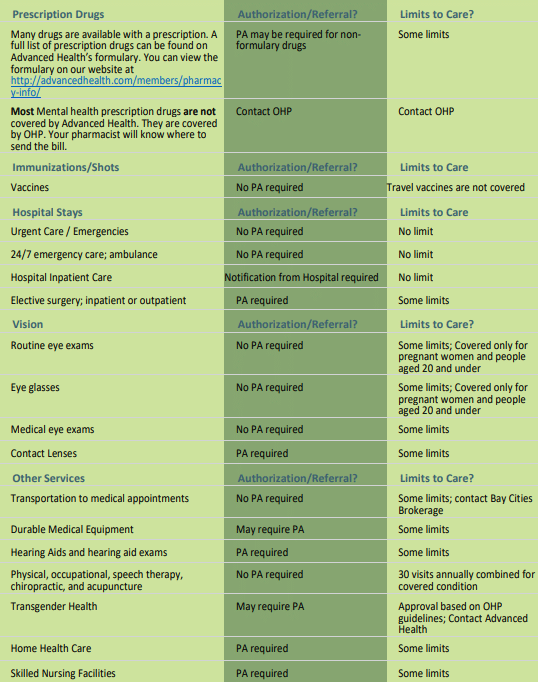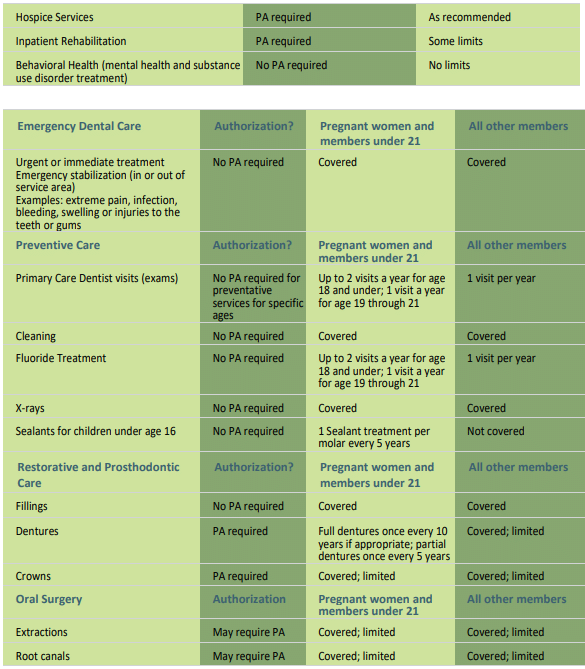 *Please note the above tables are for in-network providers. Care from out-of-network providers usually require a pre-authorization. Please call Member Service for more information.